Five Recent Movies that Explore Race in America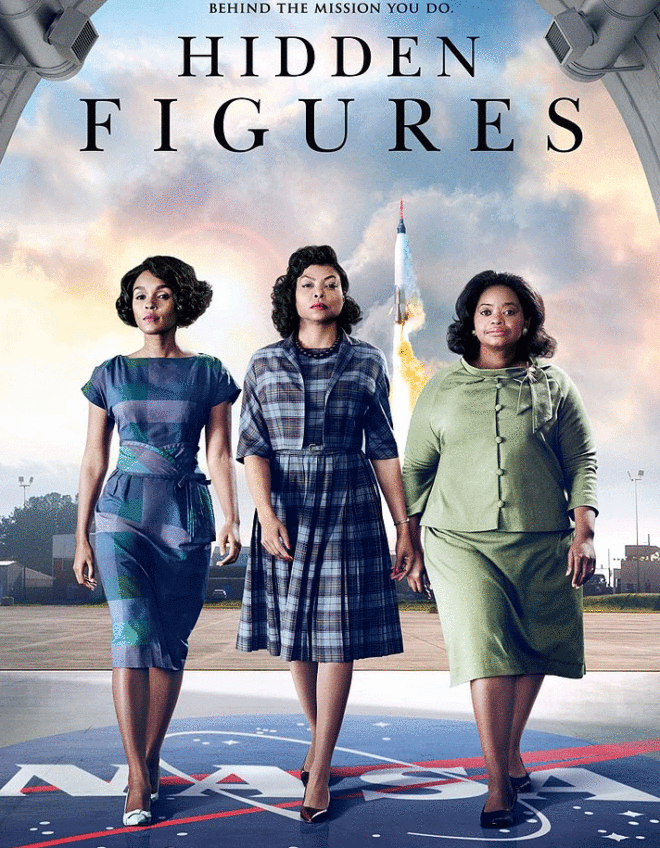 February is African-American History Month in the United States and Canada. This series of events celebrating African-American achievements and their experience has been controversial since it was founded by historian Carter G. Woodson on a smaller scale as Negro History Week in 1926. Nevertheless, regardless of where one falls on its importance, the month provides an opportunity to think more deeply about the diverse and varied experiences of people of African descent in the U.S. as well as other minorities. One way to examine this experience is through the provocative lens of narrative film.
Several excellent recent movies explore important dimensions of African-American history in nuanced and layered ways. These films tend to take a more holistic approach to racial injustices and African-American life, diving deep into the experiences of individuals, families, and class.
Below are five movies released in 2016 and 2017 that depict important aspects of the African-American experience in cultural, economic, and legal contexts that still resonate in contemporary America. These are narrative films, not documentaries, so readers are encouraged to follow the links to the lengthier reviews which discuss the historical accuracy of the stories and other key source material. They are definitely worth queuing up on Netflex, Amazon, or the DVD player.
Hidden Figures (2016). Set in the early 1960's Virginia, this blockbuster explores the tremendous social costs that come with systemic legal and cultural discrimination. Based on the real professional paths of three African-American women working for the precursor of today's NASA, the movie follows Dorothy Vaughn, Mary Jackson, and Katherine Goble as underpaid, overworked, and underappreciated mathematicians and human computers fighting for recognition and equal status as employees even though their intelligence and superior performance is obvious. Their professional breakthroughs come when NASA's managers and engineers are forced to recognize their value to the agency and their project, albeit at the risk catastrophic failure if they continued to ignore their contributions.
Hidden Figures adheres closely to reality and the nonfiction book of the same name. The movie does a good job of showing the social consequences that result from ignoring individual talents and abilities, and how legal restrictions and cultural biases reinforce each other. The women stay with their job and employer because these larger constraints fail to allow free flowing labor markets to work efficiently.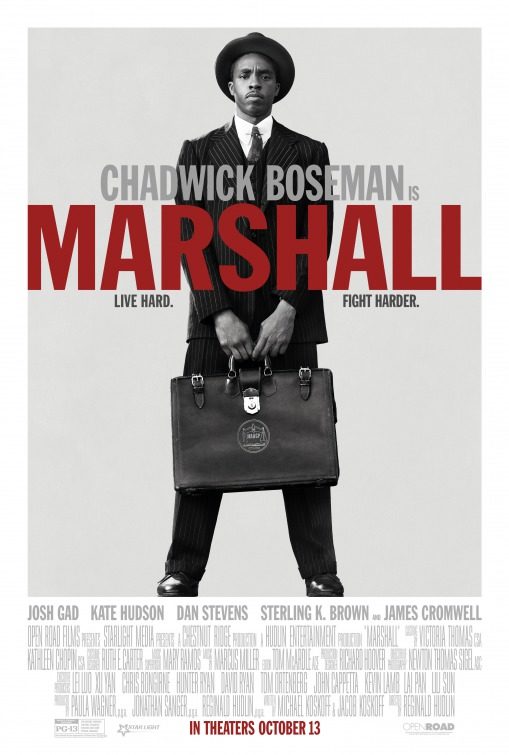 Marshall (2017). This movie takes a disturbing look at racism in the north as a young Thurgood Marshall—the attorney who would go on to become the nation's first African-American U.S. Supreme Court Justice—travels to Connecticut to defend a black man accused of raping a white woman in the 1940s. The movie plays a bit loose with history, but still does a first-rate job exploring the legal trappings of a biased court, how personal experiences with racism and the law frame individual behavior, and the complexity of disentangling truth from fiction.
Loving (2016). What could be more fundamental than allowing two people to publicly and formally profess their commitment to and love for each other? Even as late as the mid-1960's, mixed-race couples could not legally marry in many states. Loving chronicles the near decade long attempt by Richard and Mildred Loving to have their out-of-state marriage recognized in Virginia. (They married in the District of Columbia where interracial marriage was legal.) But Virginia did not recognize their marriage license, and cohabitation was illegal. In order to avoid a lengthy prison sentence, which would split them up as a couple, they agreed to a lifetime banishment from their home state of Virginia. The were arrested again when they returned to Virginia to be with family. Fortunately, in 1967, the U.S. Supreme Court ruled in their favor. This movie is a fact-based story that shows how unjust laws and their enforcement affect human relationships, particularly when they are supported by cultural norms.
Fences (2016). The tour de force acting by Denzel Washington and Viola Davis dives deep into the long-term psychological effects of discrimination, family dynamics, and personal identity in a blue-collar African American family in 1950's Pittsburgh. Based on the Pulitzer Prize winning play by August Wilson, Troy Maxson (Washington) works on a garbage truck for the city's sanitary waste department. He is aspiring to be promoted to driver. Troy left home to avoid an abusive father, but was convicted of killing a man during a robbery as a teenager. After leaving prison, he played baseball in the Negro Leagues. Despite his gifts as a player, Troy couldn't make it into the Major Leagues after Jackie Robinson broke the color barrier in 1947. His friend notes that he couldn't make it to the majors because of his age, but Troy is sure he was passed over because of his race. Troy's inability to come to grips with his past strains his marriage and his relationship with his son in this taught, layered story of love, loyalty, and search for personal identity.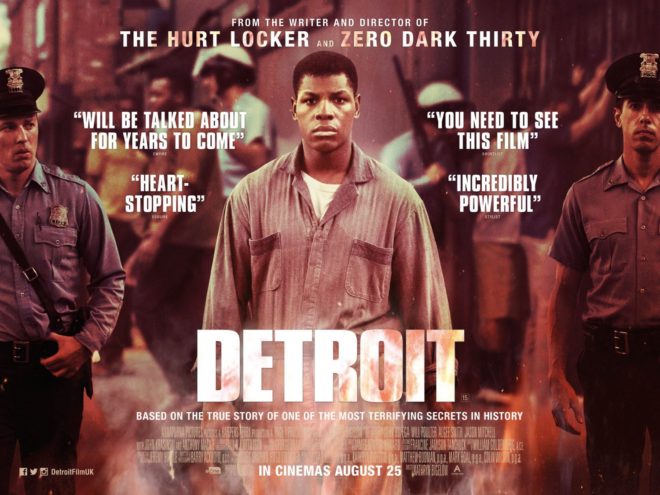 Detroit (2017). America's cities erupted in the mid-1960's as urban race riots broke out in major cities over police brutality, economic inequality, and poverty. Directed by Academy Award winning director Kathryn Bigelow—the first and only woman to receive the award—Detroit explores the sparks that ignited the the city's race riot, or "rebellion," in 1967.
The story centers around the deaths of three young black men and the severe beatings of nine others by white officers. The movie adheres closely to the known facts around the riot and doesn't stray far from reasonable and plausible interpretations of the events. The injustice is palpable, and the aftermath appalling, as collusion and sloppy detective work meant the offending officers went free without legal consequences.
Racism is not unique to the United States, or to African Americans, but reputable social science research repeatedly shows that African Americans continue to face higher levels of prejudice, greater impacts from discrimination, and longer term effects than other minority groups. While the causes and remedies are controversial, a robust discussion of the effects of racial prejudice and discrimination in the broader society is still important to any discussion of building, restoring, or sustaining a civil society in which freedom can be exercised equally on a level playing field.