Victory! The Independent Institute's Longtime Opposition to Inclusionary Housing Policies Lays Groundwork for Governor's Veto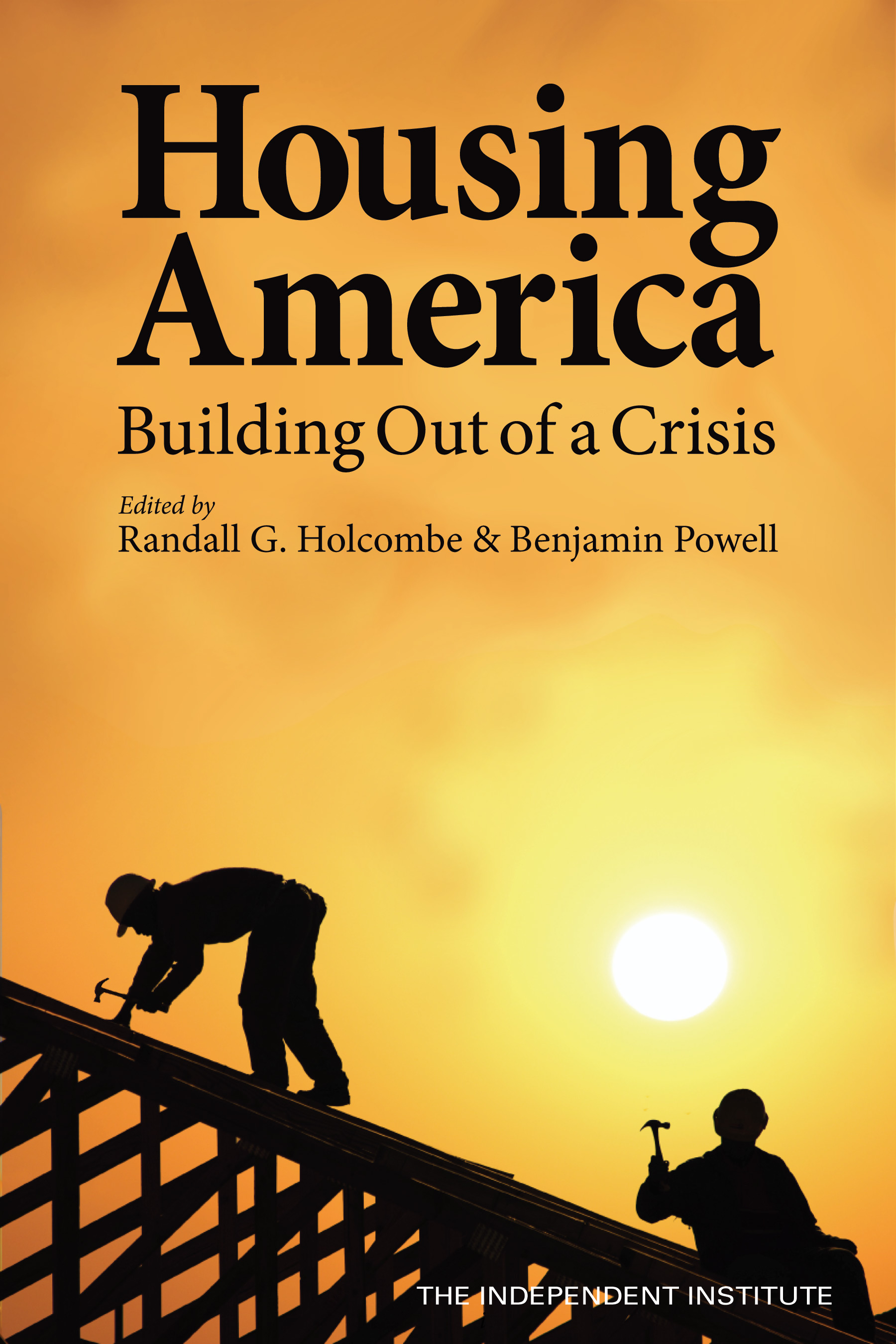 On Sunday, Gov. Jerry Brown vetoed Assembly Bill 1229, a measure that would have authorized California cities and counties to establish inclusionary housing requirements as a condition of development, allowing them to force housing developers to set aside units for low-income residents. The Independent Institute, and especially its Senior Fellow Benjamin W. Powell, provided much of the intellectual groundwork to defeat the bill, dating back to when Brown was mayor of Oakland.
Mayor Brown called Institute president David Theroux when Brown was creating a City of Oakland Inclusionary Housing Blue Ribbon Commission to get Theroux's recommendations for Commission members. Theroux suggested Benjamin Powell, who was appointed to the Commission and met with the group several times, making the case against inclusionary zoning.
The Commission recommended that builders provide 5 to 20 percent of their units at below-market rates. Powell, a longtime authority on the issue, challenged the Commission and argued that because builders pay the cost of providing the subsidized units, they must spread those costs over the remaining market-rate units. This acts as an "inclusionary tax" that in Oakland could be as high as $17,000 per unit in the initial years and $51,000 per unit in the later years. Powell showed the tax would reduce construction of housing, reduce the supply of land for residential construction, and make housing less affordable in Oakland.
The work of Powell and others on the negative effects of inclusionary housing shaped Brown's views, as evidenced by his recent veto message on state bill AB 1229:
"As mayor of Oakland, I saw how difficult it can be to attract development to low and middle income communities," Brown wrote. "Requiring developers to include below-market units in their projects can exacerbate these challenges, even while not meaningfully increasing the amount of affordable housing in a given community."
The Independent Institute will continue to track this issue and educate the public, media, and lawmakers as to why inclusionary housing policies are the wrong approach to increase affordable housing for low-income people.
Here's a list of some of the work against inclusionary policies by Senior Fellow Benjamin Powell:
The Independent Institute also published two Policy Reports opposing inclusionary policies:
And here is Powell's excellent Independent Institute book on housing that features his in-depth critique with Edward Stringham of inclusionary policies: