Arkansas Medicaid Expansion Improved Access to Care—but at a Very High Price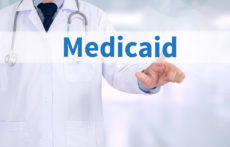 Arkansas has a love-hate relationship with Obamacare. The previous (Democratic) governor, Mike Beebe, made a deal to accept Obamacare's Medicaid expansion but with an interesting twist. Obamacare significantly increased the number of Americans who could become dependent on Medicaid by increasing the income cut-off for eligibility. Many governors rejected the federal funds offered to expand this welfare dependency.
Governor Beebe took the money, but instead of using it to expand Medicaid for the newly eligible, he used it to subsidize beneficiaries' purchase of private plans in Obamacare's health insurance exchange. His successor, Republican Asa Hutchinson, and the Republican-majority legislature, decided to continue the program.
According to new research published by the University of Pennsylvania, this "private option" yielded dramatically improved access to care. In a "secret shopper" survey, callers identifying themselves as dependents on traditional Medicaid were able to make appointments with primary-care physicians in 55.5 percent of attempts. Medicaid dependents enrolled in exchange plans got appointments 83.2 percent of the time.
That is good news. Traditional Medicaid offers poor access to care because it does not pay physicians enough to see patients. The exchange plans pay more, so enrollees were able to get care. On the other hand, they cost more. According to the Government Accountability Office, the "private option" will cost an extra $778 million over three years. With 200,000 enrollees, that amounts to an extra $1,297 per person per year.
That is a lot of money. Maybe Arkansas and the federal government could think of another option. These appointments are for primary care. Why do we need insurers or a Medicaid bureaucracy in the middle? How about just giving a sum of money to the patients and allowing them to pay primary-care doctors directly?
* * *
For the pivotal alternative to Obamacare, see the Independent Institute's widely acclaimed book, Priceless: Curing the Healthcare Crisis, by John C. Goodman.