Workers Increasingly Prefer Pay More Than "Benefits"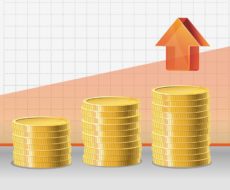 The Employee Benefits Research Institute (EBRI), a research organization with a mission "to contribute to, to encourage, and to enhance the development of sound employee benefit programs and sound public policy through objective research and education," includes members as diverse as AARP, Aetna, Boeing, Charles Schwab, and Wal-Mart. In the benefits world, it sits firmly inside the establishment.
That is why EBRI's latest research on how employees view their benefits should give some encouragement to reformers who want to change the tax treatment of health insurance, and weaken the iron triangle of big business, big labor, and big government that enforces the discrimination against individually owned insurance. From EBRI's latest Note:
There appears to be the start of a trend away from being satisfied with the current mix of benefits and wages, toward more preference for fewer health benefits and higher wages. Between 2012 and 2015, the percentage of workers reporting that they are satisfied with the health benefits they currently receive fell from 74 percent to 66 percent. At the same time, the percentage of workers reporting that they would rather have fewer health benefits and higher wages has doubled, increasing from 10 percent to 20 percent.
Workers have mixed views about their preferred methods for obtaining health insurance. Nearly one-half (44 percent) prefer to continue getting coverage the way they do today. Four in 10 prefer to choose their insurance plan, having their employer pay the same amount it currently spends toward that insurance, and then paying the remaining amounts themselves. And 17 percent prefer their employer to give them the money and allow the workers to decide whether to purchase coverage at all and how much to spend.
Choice of health plans is important to workers, and many they say they would like more choices. Eight in 10 report that choice of health plan is extremely important (41 percent) or very important (39 percent), and 17 percent report that choice is somewhat important. Thirteen percent are extremely interested in more choices, nearly one-third (30 percent) are very interested, and over one-third (37 percent) are somewhat interested.
This is a politically important shift. Many politicians, especially Republicans, know it is absurd to require workers to get their health benefits from their employers in order to get a tax break. Whether there should be any tax break at all for health spending is a valid question. Whether there should be a tax break for individual home ownership is also a valid question. However, nobody proposes we could have avoided the housing bubble of 2008 if people had only been able to claim the mortgage-interest tax deduction if they lived in a home chosen by their employer!
Politicians who would equalize the tax treatment of health benefits, whether acquired individually or in the workplace, are divided on whether the tax break should be a tax credit or standard deduction. However, these proposals have not gotten traction among leadership. At the behest of big business and big labor, the Republican-majority Congress recently delayed the so-called "Cadillac" excise tax on high-cost employer-based benefits for two years.
Unfortunately, Republican politicians have been way too risk averse to give a serious push to removing the discriminatory tax treatment of individually owned health benefits. The misleading and scare-mongering sound-bite, "They're going to tax your benefits," has been too terrifying to counter.
EBRI's new evidence, that workers are getting fed up with benefits chewing up their pay raises, should give these politicians a little more courage.