A "Smart-Growth" Revolt in California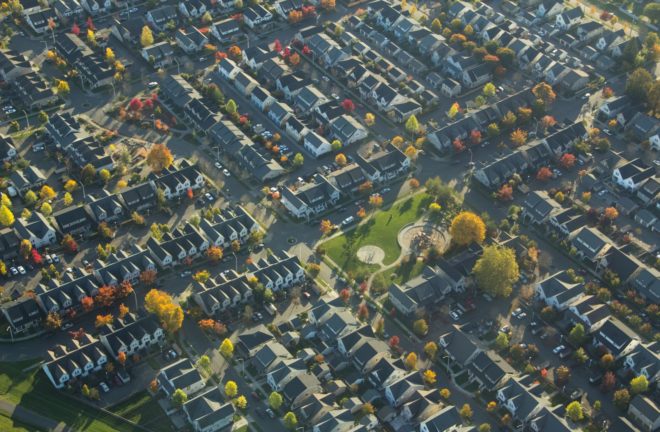 On June 18, the Larkspur City Council voted unanimously to kill a high-density "smart-growth" development plan for this community of 12,000 people 16 miles north of San Francisco.
The plan called for building 39,500 square feet of office space, 60,000 square feet of hotel space, 77,500 square feet of retail space, and up to 920 residential units in a half-mile radius around a proposed Sonoma-Marin Area Rail Transit station in Larkspur. The goal was to jam future residents into high-density housing and high-intensity commercial space near a future rail station to purportedly decrease greenhouse gas emissions. But local residents weren't buying it.
According to the Marin Independent Journal, about 325 people attended the city council meeting, and all but a handful of speakers opposed the Station Area Plan, as it's called, and cheered the city council for an "historic" no vote.
The plan was created after Larkspur received $480,000 in 2011 from the Metropolitan Transportation Commission (MTC) and the Association of Bay Area Governments (ABAG). The city of Larkspur and other agencies, such as the Transportation Authority of Marin, also kicked in $120,000 to complete the plan—money wasted to develop a rejected plan.
Unsurprisingly, the MTC and ABAG bankrolled the Larkspur "stack-and-pack" blueprint. These two unelected regional-government bodies also approved Plan Bay Area in 2013, a master plan for high-density housing, rail-intensive transit, and restricted land use in the nine-county San Francisco Bay Area through 2040. Larkspur City Councilman Dan Hillmer has called Plan Bay Area "fundamentally flawed."
The resident outcry and vote by the Larkspur City Council point to the public's unwillingness to passively accept Plan Bay Area and its vision of tomorrow, which unelected regionalists want to impose on local communities.
Hopefully, this vote is the opening shot of widespread revolts in the Bay Area and throughout California against similar "smart-growth" plans. But expect the MTC, ABAG, and other unelected regionalists to retaliate.
As reported by the Marin Independent Journal, during the city council meeting, Larkspur Councilwoman Catherine Way asked if "Larkspur could be at a disadvantage when seeking future transportation-project funding because of the council's decision to stop the Station Area Plan."
It is almost certain that the MTC will retaliate, withholding transportation funding for Larkspur and other communities that refuse to go along with Plan Bay Area. But preserving local control over communities is more important than accepting MTC bribes.