Markets Provide Care for an Aging Population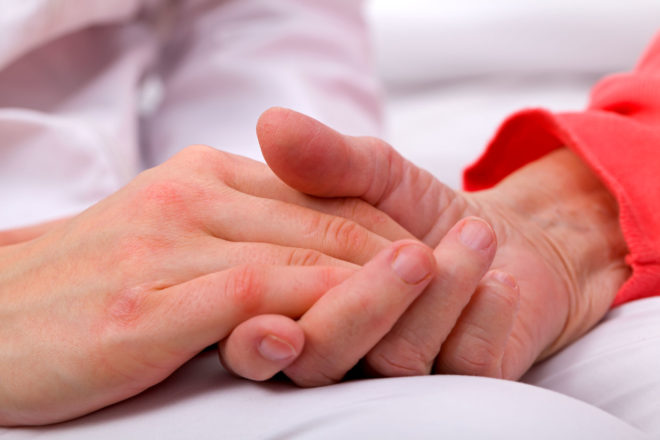 A recent a WIRED article followed Arlyn Anderson, who was struggling to find care for her aging father Jim. At 91 years old with Alzheimer's, Jim was no longer able to care for himself but still wanted to maintain his independence. When Arlyn urged him to consider relocating to a nursing home, Jim refused. Arlyn wanted to respect her father's wishes, but between a 40 minute drive to check on him and Jim's quickly deteriorating health, something had to change.
Situations like these are common. According to the Pew Research Center, in 2017 about 19 percent of households were composed of at least two adult generations. Further, between 2010 and 2030, the percent of the population at least 80 years old is expected to increase 79 percent while the number of family caregivers is only expected to rise one percent.
Providing care for the elderly is a challenging endeavor, and many families are not equipped to handle. In addition to Alzheimer's, those older than 65 are at a much higher risk for depression, slip-and-fall injuries, oral health issues, diabetes, influenza, pneumonia, cancer, and heart disease among other chronic conditions that require frequent monitoring. To add to the problem, about 77 percent of older adults have at least two chronic conditions.
Caring for elderly family members is also financially pressing. According to the Genworth Cost of Care Survey, the median monthly cost of care for assisted living facilities in 2014 was $3,500. The survey also estimated a five-year annual cost increase of about 4 percent. Shockingly, some estimate caring for an elderly family member during their last four years may be more expensive than the raising a child until they are 17.
While individual caretakers are ideal for many reasons, they are one of the most costly options and can be difficult to monitor. This helps to make the prevalence of caregiver abuse disturbingly common. Arlyn and Jim personally confronted this issue when one of Jim's caregivers called him a "bastard."
Fortunately, Arlyn and many others have found help from a service called CareCoach. CareCoach uses a human-powered avatar to monitor homebound individuals and others needing additional assistance 24/7. Employees controlling the avatar frequently chat with those they observe about their interests, provide helpful reminders to complete day-to-day tasks, and offer encouraging words when those they care for struggle. They also provide updates to family members on their loved ones condition.
CareCoach's CEO Victor Wang developed the idea when completing his master's degree while caring for his grandmother who developed dementia. Combining his love of human-machine interaction with pressing needs at home, Wang began designing ways for humans to use machines to care for family members at a distance.
CareCoach continues to receive significant praise from care coordinators, patients, and advocacy groups for elderly populations. Former CEO of the American Geriatrics Society and President of the AARP Jennie Hansen called CareCoach, "a game-changing innovation for aging and geriatric care that leverages the best of both human and technological capabilities." In addition to monitoring services and offering companionship, CareCoach's ability to help the elderly cope with many of the conditions mentioned above is documented in several clinical research outlets.
These services are also significantly cheaper than alternative care methods. For instance, Aryln pays about $200 a month to monitor her father. This would afford her nine hours of in-home help under her previous arrangements.
CareCoach and other technological advancements continue to provide cheaper and more effective solutions for healthcare's most difficult problems. I've previously written about technology's ability to address challenging healthcare issues here, here, and here. Let this post be another of my attempts to argue that markets and entrepreneurship provide solutions. An aging population requiring additional help is no exception.