An Interstate Compact for Health Insurance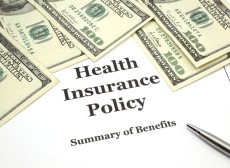 In a recent Forbes column, I noted the very positive news that House Speaker Paul Ryan has appointed six task forces, comprised of congressional committee chairmen, to develop a governing agenda. One of those tax forces has a mandate to develop (finally) the Republican alternative to Obamacare.
Two of the members, Dr. Tom Price (Chairman of the Budget Committee) and Mr. Fred Upton (Chairman of the Energy & Commerce Committee), have already sponsored health reform bills that would replace Obamacare, and contain tax credits for individual health insurance. My column concludes that Dr. Price's version is superior, both in administrative simplicity and economic effect.
However, Mr. Upton's bill (which is sponsored in the Senate by Sen. Orrin Hatch and Sen. Richard Burr) includes a good idea that is absent from Dr. Price's bill: an interstate compact for health insurance.
An interstate compact is (effectively) a treaty between the states, which is approved by Congress. For health insurance, it would solve a dilemma for Republicans who want a national market for health insurance, but without federal regulation of health insurance. The traditional proposal for creating a national market is federal law compelling states to allow "selling health insurance across state lines."
Whatever the merits of that proposal, it poses a dilemma: If Congress mandates it, is that not federal regulation? An interstate compact avoids this problem. Further, this approach is the way we have solved other issues in both regulation of the health professions and other lines of insurance.
The Federation of State Medical Boards has established an Interstate Medical Licensure Compact, which now has 12 states signed up, and legislation pending in six more. This follows the Interstate Nurse Licensure Compact and the Physical Therapy Licensure Compact. What these compacts achieve is a national market for health professionals, because the professionals do not have to spend time and money earning licenses in each state.
With respect to insurance, the Interstate Insurance Product Regulatory Commission was established in 2006, and it covers life insurance, annuities, disability income, and long-term care insurance. According to the commission: "In an increasingly mobile society, these are products that have a long life and will travel with people as they move across state lines." That is what we want for health insurance, too.
The emerging House Republican health reform plan would benefit significantly from Mr. Upton's proposal to allow states to establish a health insurance compact.