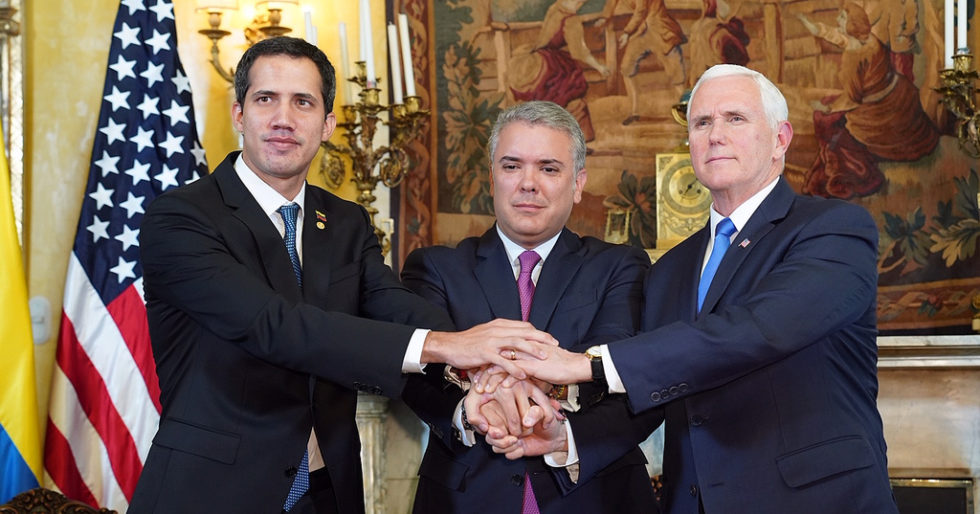 What a change the last couple of months have brought to Venezuela! A few weeks ago, the Venezuelan resistance movement lay in ruins. Today the wind of history seems to be carrying it towards victory, even though it is as yet unclear when.
In 2017 President Nicolás Maduro decided to stamp out once and for all the democratic opposition. He ordered the Supreme Court to strip away the powers of the opposition-dominated National Assembly, and he put together a Constituent Assembly, whose real mission was to establish totalitarian rule. Despite massive street protests and widespread international condemnation, Maduro got what he wanted—total control and a divided and demoralized opposition.
But he pushed his luck too far. Last May he reelected himself in an election in which no genuine opposition candidate participated and in which nonvoting was widespread. The regime was deeply unpopular, as any regime would be after shrinking by half the country's GDP in five years, causing a two-million percent hyperinflation, generating a humanitarian crisis because of the lack of food and medicine, triggering an exodus of three million people, and using brutal force against anyone who protested.