---
By William Shughart • Thursday September 8, 2016 4:21 PM PDT •
---
stage 3?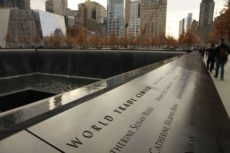 September 11, 2016, marks the fifteenth anniversary of a calamity that shook America to its core.
I remember vividly to this day being riveted by the constant video replays of the two Boeing 767s plowing into the World Trade Center, people leaping from office windows to their deaths, the collapses of the twin towers, and the dazed look of survivors on the streets of Manhattan. I have since read many stories of heroism on that day—the bravery of the first responders and of ordinary citizens in the twin towers themselves, of passengers on United Flight 93 in the skies over Pennsylvania, and of people navigating the wreckage at the Pentagon—and I've wondered whether or not I could have mustered such courage.
9/11 launched a perpetual "war on terror" overseas, but it also triggered attacks on civil liberties here at home. Infringements of the privacy rights of ordinary Americans are particularly noteworthy.