---
By Abigail R. Hall • Thursday August 24, 2017 10:47 AM PDT •
---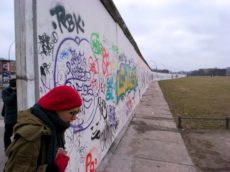 Several months ago, I wrote a piece titled, "My Vagina Doesn't Care for Your Identity Politics," in which I discussed how the most recent presidential election played directly into the idea of identify politics—that an individual should engage in or refrain from certain activities based on a particular group to which they belong.
Alas, here I am again with another discussion of sex and economics. Vaginas (and orgasms) are once again an apparent topic for discussion.
A recent article in the New York Times discussed a study that suggested women behind the iron curtain in communist East Germany reported more sexual satisfaction (in the form of more orgasms) than their Western, capitalist counterparts. The author uses this data to suggest that communism was (is?) better for women in many ways and that this "benefit" of communism is sadly overlooked.
Some might remember that Eastern bloc women enjoyed many rights and privileges unknown in liberal democracies at the time, including major state investments in their education and training, their full incorporation into the labor force, generous maternity leave allowances and guaranteed free child care. But there's one advantage that has received little attention: Women under Communism enjoyed more sexual pleasure.