---
By Alvaro Vargas Llosa • Wednesday January 13, 2016 11:30 AM PST •
---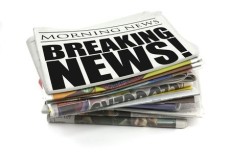 Sean Penn's meeting with Mexican drug lord Joaquín "El Chapo" Guzmán—conducted for an interview in Rolling Stone magazine—has triggered intense debate. Should Penn be prosecuted for being in secret contact with a fugitive from justice?
The discussion raises familiar questions: Is a journalist guilty of aiding and abetting a known criminal by not revealing his whereabouts to the authorities? Is a journalist who meets with a lawbreaker interfering with the course of justice?
Penn has a penchant for the so-called third world, sometimes of a noble kind and sometimes not, as when he uses his fame to legitimize dictators. His piece on Guzmán in Rolling Stone is less sexy than one would expect—it says more about Penn than about the drug lord himself. But Penn's sometimes questionable politics, his debatable flair as an interviewer, and the fact that he is not a full-time journalist are no grounds for prosecuting him.
Otherwise hundreds of journalists would have been prosecuted for interviewing terrorists who were on the run. Osama Bin Laden spoke to Robert Fisk, Peter Arnett, John Miller, and Rahimullah Yusufzai while in hiding. None of them were sent to prison.
Tags: drug laws, freedom of the press, Immigration, Joaquín "El Chapo" Guzmán