---
By Alvaro Vargas Llosa • Wednesday November 29, 2017 12:07 PM PST •
---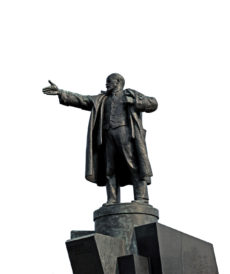 The mysteries of science have preserved Lenin alive, whose "death" in 1924 was a cunning scheme. I have managed to track him down to talk about the one hundredth anniversary of the Bolshevik Revolution.
Me: What does the "October Revolution" say to us today?
Lenin: The vanquished were right. History has sent the Provisional Government to the dustbin of history as well as Kerensky, its last boss. But I admit that the best of Russia was in the Provisional Government: liberals and socialists who had fought the Tsar and wanted reforms. There were even some lucid Mensheviks. If liberals like Prince Lvov, moderate social revolutionaries like Kerensky or Mensheviks like Tsereteli, who were in favor of a Constituent Assembly and moderate reforms, had triumphed, Russia would be different country.
Me: Your country was torn apart and became ungovernable. The Bolsheviks, who were not even a majority in the Russian Social-Democratic Workers Party, destroyed the Provisional Government.
Lenin: Our victory was not the brainchild of my genius or of the mediocrity of our adversaries. It was the result of my fanaticism, both ideological and strategic, and the Great War. The chaos and the commotion enabled us, who knew what we wanted and were prepared to do anything, to become strong. Fanaticism means being willing to do everything, even contradict oneself, to reach the goal.