---
By Abigail Hall • Thursday September 17, 2015 5:49 PM PDT •
---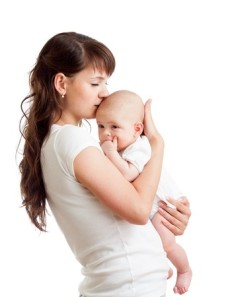 People pay to make them bigger and smaller and there is an entire store in the mall dedicated to them. Every year, thousands of people walk to cure them of cancer. If there are 7 billion people in the world, this means about 3.5 billion people have them. What am I talking about?
Today, I'm talking about boobs.
For something so common, it seems like this part of the body generates a lot of controversy. If you don't believe me, ask people to talk about Super Bowl halftime shows. I'd bet within five minutes someone mentions "Nipplegate," referring to 2004 Super Bowl halftime show in which Janet Jackson (with an assist from recording artist Justin Timberlake) had her nipple exposed for less than a second on live TV. Pandemonium ensued.
What came to be known as the world's most famous "wardrobe malfunction" isn't the only time an exposed breast has caused problems. It seems as though at least once a week I come across a story online or on television regarding breastfeeding in public. Every time the story is the same, a woman is asked to cover up while feeding an infant in public, takes to the internet to share her grievance, and comment thread chaos ensues (see here, here, and here for examples).
Tags: Breast Feeding, breats, Coase Theorem, externalities, nudity, private property rights, Public Space, topless, transaction costs