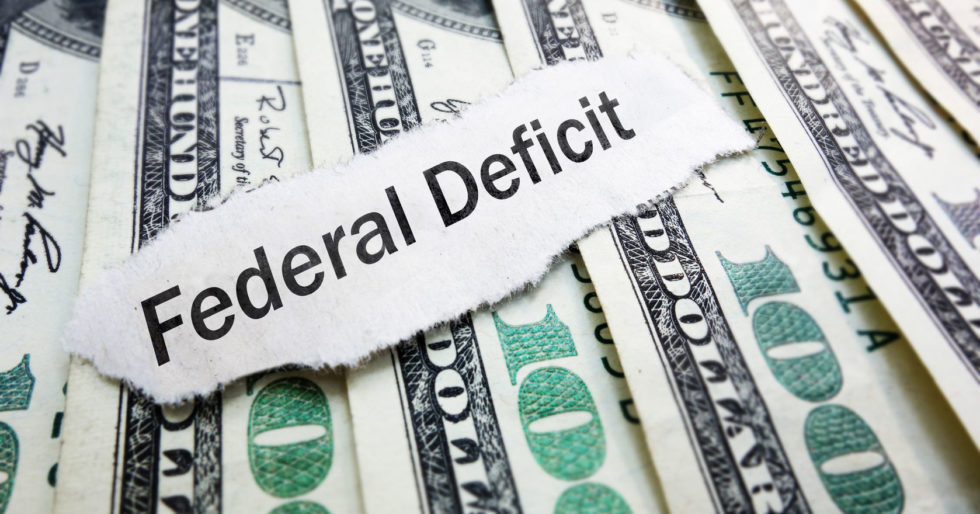 The U.S. government set new records for spending and tax revenues in July 2019. But because spending has risen so much faster than its tax collections, the latest U.S. Treasury monthly statement also confirms that the government's budget deficit through the first 10 months of its 2019 fiscal year now exceeds the full year deficit of $777 billion recorded in 2018.
Terence Jeffrey of CNS News describes how today's spending compares with the previous record for inflation-adjusted government spending, which was set back in 2009:
The federal government spent a record $3,727,014,000,000 in the first ten months of fiscal 2019 (October through July), according to the Monthly Treasury Statement released today.

While spending that record $3,727,014,000,000, the government ran a deficit of $866,812,000,000.

Before this year, the most that the federal government had ever spent in the first ten months of a fiscal year was in fiscal 2009, when the Treasury spent $3,576,745,930,000 (in constant June 2019 dollars, adjusted using the Bureau of Labor Statistics inflation calculator).

Federal spending was impacted in fiscal 2009 by the recession that was ongoing when that fiscal year began. At the beginning of fiscal 2009, President George W. Bush signed the Troubled Asset Relief Program to bailout failing banks. Later that fiscal year, President Barack Obama signed the American Recovery and Reinvestment Act, aimed at stimulating the economy.