---
By Abigail Hall • Thursday August 27, 2015 6:32 AM PDT •
---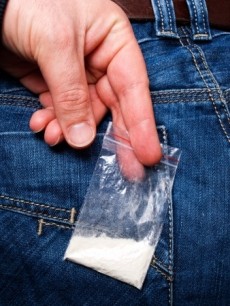 Stretching some 4,000 miles, the "Silk Road" was a trade network connecting the continent of Asia. From around 200 B.C., the route, running from China to India, to the Mediterranean Sea, the horn of Africa, and beyond, is largely credited for opening up trade in much of the world, leading to the development and exchange of everything from spices and cloth, to religions and political philosophies.
In 2011, a new Silk Road sought to once again bridge the gap between buyers and sellers. Instead of exchanging cloth, however, this Silk Road was best known for allowing individuals to buy and sell illegal drugs.
Known as part of the "dark web," the Silk Road website allowed users to anonymously buy and sell goods and services without government intrusion. Using the anonymizing software, TOR, the site effectively obscured the online identities of both buyers and sellers, meaning that even the authorities would be unable to identify Silk Road users. The site accepted no electronic forms of payment other than Bitcoin, meaning users could not be traced via their credit card information. By March 2013, the site had some 10,000 products available for purchase and oversaw more than $1.7 million in transactions a month. Approximately 70 percent of these sales were for illicit drugs.
Tags: drug addiction, drug legalization, drug use, drug violence, Drug War, Drugs, war on drugs