---
By Abigail Hall • Wednesday April 1, 2015 6:22 AM PDT •
---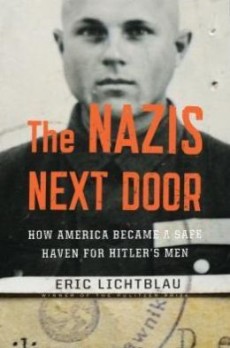 A Florida appeals panel recently upheld an order to deport General Carlos Eugenio Vides Casanova. A former defense minister of El Salvador, Casanova is accused of gross human rights violations, including the 1980 murder of three nuns and a missionary. He was granted entry into the United States. in 1989. Now, a unit of the U.S. Immigration and Customs Enforcement (ICE) is looking to send him back to his native land. The message is a simple one — the U.S. government won't tolerate or harbor human rights abusers.
Or…maybe it will.
After the end of WWII, the United States was met with a large number of people who desired entry. Individuals from all over Europe clamored to leave their war-torn homelands and start fresh. Operating under the National Origins Act of 1924, which set strict quotas on immigration based on country of origin, many were barred from entering.
Immigration during this time was (supposedly) compounded by an additional consideration. That is, the U.S. government was supposed to ensure that no former Nazis or Axis sympathizers gained entry into the country. The Allied program of "denazification" was in full effect, attempting to remove former Nazi members from positions of power and influence.
Tags: Civil Liberties, Crime, Criminal Justice, Personal Liberty, The State, Torture, Uncategorized, War