---
By Vicki Alger • Friday June 24, 2016 3:00 PM PDT •
---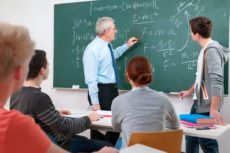 One export I'd like from California is its pre-Common Core math standards, hailed as the country's finest. Instead, we're likely going to get some horrific version of its pending K-12 history and social "science" framework – or as the Hoover Institution's Bill Evers calls it, Progressive "goo-goo reform."
Whether or not we live in California, we need to pay close attention to its State Board of Education, which meets on July 13 to consider adopting the new history and social sciences framework. Here's why.
California has the highest public K-12 enrollment nationwide, with more than one out of 10 school children, nearly 6.3 million. So it's fair to say that as California goes, so goes the country since textbook companies will be customizing their wares for their largest market before peddling them to other states.
Stanley Kurtz, Ethics and Public Policy Center Senior Fellow, warns in painful detail that if this happens, we should brace ourselves for a hard left turn, even by Left Coast standards.