---
By Randall Holcombe • Monday March 27, 2017 10:01 AM PDT •
---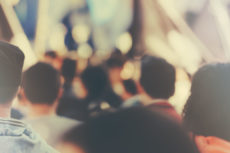 On a few occasions I've used my privilege as a blogger on The Beacon to write in support of viewpoints held by people that some readers of The Beacon view as the opposition. For examples, I supported the Black Lives Matter movement for protesting police brutality, and more recently, the Resist! movement for opposing overreach by the executive branch of government.
I'm confident that most readers of The Beacon oppose both police brutality and executive overreach; yet I received some pushback from readers, both in comments here and in emails sent to me privately, making the argument that both the Black Lives Matter and the Resist! groups, overall, do not support the pro-freedom and limited government values that underlie The Independent Institute and The Beacon, and therefore my posts were misguided.
The pushback I received made the argument that I should not have written in support of the positions of those groups, not because their positions were wrong on those specific issues but because overall, the groups are left-leaning supporters of bigger government.