---
By John R. Graham • Monday July 21, 2014 8:57 AM PDT •
---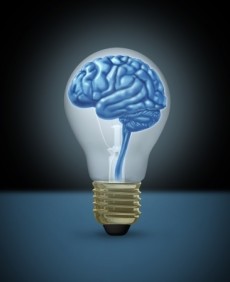 Over at the American Enterprise Institute's online magazine, Arnold Kling has proposed "prize-grants" in favor of patents for pharmaceutical research. Kling dislikes patents:
Patents have always been a problematic way to promote innovation. They raise prices of products far above marginal cost. They impose legal costs involved in obtaining, attacking, and defending patents. They provide an artificially high incentive to develop substitute products that devalue the patented invention. They create an artificial disincentive to develop complementary products, because the high price of the patented product limits its market penetration, adversely affecting would-be product complements.
These drawbacks are well recognized, and a better alternative would certainly be most welcome. The question is: Can there be a better alternative? Kling's "prize-grant" has the features of both a prize and a patent:
 The prize-grant would differ from an ordinary prize in the following ways:

—The criteria for winning the prize would typically be first suggested by the researchers, with funding institutions then assigning a value for the prize, prior to the research.

—Prizes often would be for incremental achievements, not just for spectacular accomplishments.

—Large pharmaceutical companies and other private firms would be just as eligible as nonprofit researchers to receive prize-grants.

We can think of the current intellectual-property regime in medical research as a grant-prize approach in which the prize is a patent. However, prize-grants differ from patents in the following ways:

—The prize for a successful result is specified by the funding institution. With a patent, the value of the prize is determined in part by patient demand but also by the purchasing rules of insurance companies and governments, by legal jousting, and by gaming of the system.

—Useful research that does not result in a patentable product gets rewarded under prize-grants, whereas under the patent system such research does not get rewarded.

—Regardless of the outcome of the research undertaken in pursuit of a prize-grant, findings would be immediately placed in the public domain. In contrast, patents set a term of monopoly on the use of information, during which the prices of patented products can be set far above production cost.
It is a very interesting idea, which I hope Professor Kling continues to develop. By way of constructive criticism, here are some obstacles that need to be overcome: READ MORE
Tags: Drugs, Healthcare, Innovation, Intellectual Property