---
By Abigail Hall • Thursday July 2, 2015 4:51 AM PDT •
---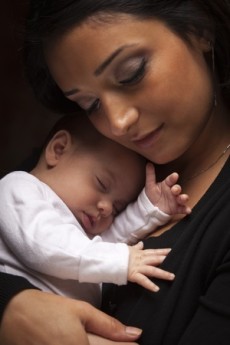 It seems like every time I log on to one of my social media accounts, someone is announcing a pregnancy or birth. Perhaps this is why I've recently written on the supposed "gender-wage gap" and mandated paid maternity leave.
One thing that keeps popping up among my pregnant friends is the question of whether to have a midwife deliver their baby at home or in a birth center, or seek the medical care of a doctor in a hospital when the time comes to deliver their little ones. For most of my friends, the choice is a doctor. For a few, however, the choice is midwife or bust.
My friend group appears to follow the typical statistics for birth in the United States. Of the approximately 4 million babies born annually in the U.S. (holy procreation, Batman!), about 99 percent of them take place in hospitals. The other one percent of births, however, occur outside of the hospital. While cases documented by TV shows like TLC's "I Didn't Know I was Pregnant" account for some of these births (yes, this is a real thing, and no, I don't know how this happens either), many of these "more primitive" births are completely intentional. In fact, one recently launched TV show titled, "Born in the Wild," documents women who choose to give birth to their children out in the woods.
This got me thinking. One percent of 4 million isn't trivial—it's still 40,000 babies annually. What's more interesting is that this number used to be much higher—and not that long ago. In fact, Jimmy Carter was first U.S. President to be born in a hospital. In 1900, nearly all births occurred outside a hospital according to the Centers for Disease Control and Prevention. By 1970, the number of out-of-hospital births had fallen to one percent.
Tags: children, Economics, Family, Health, Healthcare, hospitals, Nanny State, Women, Youth