---
By Randall Holcombe • Tuesday July 29, 2014 12:21 PM PDT •
---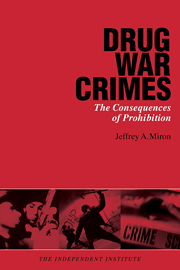 As an apparently war-minded people, Americans (or at least, our American political leaders) have been comfortable framing parts of the domestic policy agenda as wars for decades. Two of the most prominent have been the War on Poverty and the War on Drugs.
Despite the similarity in their names, there is an important difference between the two. The War on Poverty is not a real war. The War on Drugs is.
The War on Poverty is not a real war because there is no enemy that we are attacking to fight poverty. Quite the opposite. The War on Poverty identifies poor people and them gives them stuff. Sometimes it is income. Other times it is food, or health care, or education.
If some analogy to war is made, the War on Poverty is more like the Marshall Plan that provided aid to the victims of war regardless of any fault in causing the war. If people are victims of poverty, the War on Poverty gives them stuff, perhaps with the idea that the stuff can help them escape poverty.
The official poverty rate in the United States has not fallen since the late 1960s, so if the idea of the War on Poverty was to reduce poverty, then according to the government's own statistics, it hasn't worked. But that's a different issue. The point here is that the War on Poverty is not actually a war.
Tags: Civil Liberties, Criminal Justice, Culture, Drugs, Government subsidies, Liberty, Morality, Personal Liberty, Police, Politics, Poverty, Prohibition, Propaganda, The State, War, Welfare