---
By Sam Staley • Monday March 30, 2015 7:13 PM PDT •
---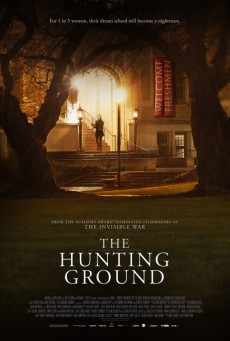 The Hunting Ground, a documentary about sexual assault on college campuses, opened recently across the country. I saw the film in a commercial theater on opening weekend in Tallahassee. Alone. At least at the beginning. I was joined by one other woman and a couple by the time the opening credits flashed on the screen. This is unfortunate because campus sexual assault may be one of our society's most significant contemporary examples of the failure of civil society, and hundreds of thousands of women and men have suffered as a result.
I doubt the filmmakers had this insight in mind when they conceived, filmed, and rolled out the marketing for the film. They have said that their main goal is to create a "conversation" on campus rape. The film is much more pointed than that, and the filmmakers clearly have an agenda, but its power is in using rape survivor testimony to strip away any pretence that sexual assault on college campuses is somehow exceptional. It's not. Almost every student will know someone who has been sexually assaulted by the time they graduate (although most will not have experienced it directly themselves). And this is a failure of civil society on our campuses.
The film itself, like many documentaries, is a call to action. Their goal is to use the injustice of sexual assault to provoke advocacy. The use of two rape survivors and activists from the University of North Carolina at Chapel Hill—Andrea Pino and Annie Clark—as the primary vehicle for telling the story is both effective and important. These young women, facing intransigence, impotent administrators, and bureaucratic stonewalling, launched the initial efforts that led to the tidal wave of Title IX investigations now forcing college and university administrations to address sexual assault more forthrightly.
Tags: Civil Liberties, Civil Society, Crime, Criminal Justice, Culture, Law, Libertarianism, Liberty, Personal Liberty, Women