---
By John R. Graham • Tuesday August 23, 2016 1:00 PM PDT •
---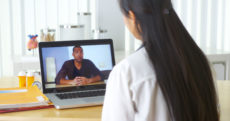 A great opportunity to reduce costs and improve quality in U.S. health care is telehealth, which uses information technology to eliminate distance between a patient and a medical provider. A subset of telehealth is telemedicine, which allows physicians to consult patients over the phone, by text, or by video.
Take a couple of obvious examples: Telepsychiatry, whereby a patient undergoing talk therapy has a session with his psychiatrist over the phone instead of having to go to the doctor's office; or e-prescribing, whereby a patient can describe symptoms over the phone or send a photo (of, for example, a rash) and the doctor can prescribe immediately (if appropriate).
Most people tend to categorize these as "no-brainers," and if we paid for our own care directly, these and many other examples would have long since taken off. However, because payment for medical care is dominated by health insurers and government, they have been stifled. Third-party payers fear being forced to pay fraudulent claims.