---
By John R. Graham • Wednesday February 1, 2017 2:25 PM PDT •
---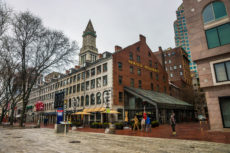 Governor Charlie Baker of Massachusetts has proposed a tax of $2,000 per worker on businesses that do not offer health coverage to employees who become dependent on Medicaid. This makes him the second Republican governor of Massachusetts to buy into the notion that imposing taxes (or fines or penalties or fees) on individuals and businesses can force them to accept responsibility for government failure at getting health spending under control.
The reality is that the mandate merely camouflages significant growth of government spending. This has been the case in Massachusetts since Day One: Spending has grown out of control despite many failed efforts to bend the cost curve.
State and federal spending attributable to Massachusetts health reform almost doubled from $1.0 billion in 2006 to $1.9 billion in 2011. Hospitals' emergency department use increased by 17 percent in the two years after the reform was implemented.