---
By John R. Graham • Monday March 3, 2014 9:56 AM PDT •
---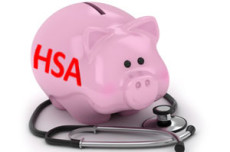 A new survey from the Employee Benefits Retirement Institute (EBRI) reports that 21 million adults have health plans that qualify them to open a Health Savings Account or a Health Reimbursement Arrangement.
We refer to these plans as Consumer-Driven Health Plans (CDHP) because they offer lower premiums in return for higher deductibles than traditional plans. Although the groundwork for these plans was laid as early as 1978, they really took off in 2004, as a result of the 2003 Medicare Modernization Act, which allowed any working American to sign up for such a health plan.
An added benefit is the Health Savings Account (HSA) or Health Reimbursement Arrangement (HRA), which are means whereby the individual can avoid tax on income used to pay medical bills.
Tags: Healthcare, Insurance, Taxation