---
By Randall Holcombe • Monday January 9, 2017 4:45 PM PST •
---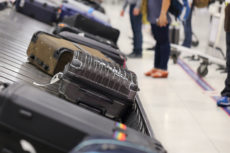 The tragic shooting at the Fort Lauderdale airport on January 6 occurred in a "gun-free" zone. Florida is one of six states that make it illegal for individuals—even those who have concealed carry permits—to carry guns in any part of an airport terminal.
The killer's motive is at this point undetermined, but he did fly to the Fort Lauderdale airport with his gun legally checked in his luggage, and after arriving took it out to shoot people in the terminal. Some people speculate that shooters deliberately choose "gun-free" zones for their attacks to minimize the probability that their attacks will be interrupted by legally armed citizens. Would this shooting have happened had the baggage claim area in the Fort Lauderdale airport not been a "gun-free" zone?
This is a policy-relevant question because prior to the shooting, Florida State Senator Greg Steube introduced SB 140, legislation that would allow concealed weapon permit holders to carry firearms in airport terminals, college campuses, and other places that the state now declares "gun-free."
As Second Amendment advocates often say, declaring a place to be "gun-free" only keeps law-abiding people from carrying guns there. Someone who wants to engage in a mass shooting surely will not be deterred by a location being designated "gun-free," and might be encouraged because it lessens the probability of armed opposition.