---
By Randall Holcombe • Monday June 26, 2017 10:37 AM PDT •
---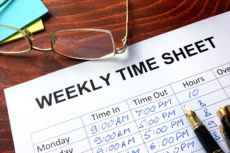 Jack Ma, the billionaire founder of Chinese firm Alibaba, anticipates that in 30 years the workday will shrink to four hours. He cites as evidence the continual decline in the number of works hours of the average worker. But while average hours worked has declined, some people work 60 to 70 hours a week and more, and for many of them a reduction in hours worked isn't likely.
Workers engaged in manual labor, or whose jobs involve following the instructions of their supervisors, a reduction in hours worked is feasible and perhaps desirable. For knowledge workers, hourly productivity is higher the more hours they work (up to some limit), because they accumulate knowledge as they work. People who want to get ahead in those professions have to work longer hours.
For cashiers and assembly line workers, an eight-hour shift could be shared by two individuals, each working four hours, with no loss in productivity. And if fatigue on the job was an issue, productivity might even rise. A job like corporate CEO could not be divided in two and remain anywhere near as productive. The CEO makes decisions that have huge impacts on the direction of the company, and the more time the CEO spends gathering information and assessing alternatives, the more productive the CEO will be.
The same idea holds for many knowledge workers. Even secretaries will be more productive in the afternoon if they understand what went on in the office in the morning.