---
By Alvaro Vargas Llosa • Friday September 9, 2016 11:13 AM PDT •
---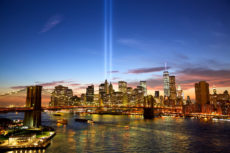 How has the world changed fifteen years after 9/11? How have these changes affected the western hemisphere and emerging countries in particular?
It's been said that the attacks marked the privatization of the "enemy." The enemy ceased to be a state and became a group of individuals with a large degree of autonomy from any state. The diffuse nature of the enemy, and its complexity, gave rise to, or accelerated the use of, new techniques and methods employed by the military and intelligence apparatus. (Transnational drones, for instance, are highly emblematic of the post-9/11 world.)
On the American home front, after 9/11 the always delicate balance between liberty and security tipped towards the latter. The role assumed by the National Security Agency and the Patriot Act became symbols of the severe price paid by individual freedoms.
Outside of the United States, the most obvious major consequence of 9/11 was the rise of the Middle East (as well as the Maghreb) and Islam as the nerve-center of Western geopolitical and ideological preoccupations. The mistrust that surrounds all things Muslim is highly noticeable. The other side of this coin has been the resurgence, or strengthening, of populist nationalism.