---
By John R. Graham • Monday August 15, 2016 9:15 AM PDT •
---
stage 3?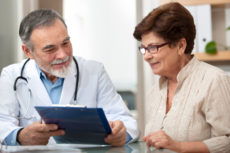 Anyone who has undergone a medical procedure knows it is very difficult to figure out how much an insured patient will pay out-of-pocket. It is often not clarified until months after the procedure, when a flurry of incomprehensible paperwork from insurers, doctors, labs, et cetera, has landed in the patient's mailbox.
(Personal aside: A couple of years ago, my health insurer encouraged me to go paperless, and I signed up for electronic messages about claims. It was so confusing, I went back to paper after a few months. At least you can scrunch up a letter and throw it across the room with an anguished scream, which you don't want to do with your computer.)
This problem has led to a bunch of state laws attempting to impose "price transparency" on medical providers. As I explained previously, they do not work, because relationships between insurers and providers inhibit transparency. Medical providers' "customers" are insurers, which pay most of their claims, not patients. Further, the real problem with medical prices is not that they are opaque, but that they are not formed in a normal market process. Instead, they are negotiated by third-party bureaucracies.