---
By Sam Staley • Friday September 15, 2017 1:53 PM PST •
---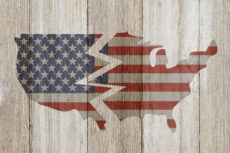 Of all the concerns raised about President Donald Trump and his behavior in the Oval Office, perhaps one of the more sobering one is the way he and his allies have elevated a minority position within the GOP to a dominant policy agenda at the national level.
Throughout his primary campaign, Trump spoke to his base by consistently harping on populist policy proposals such slowing or stopping immigration by building a wall along the Mexican border, repealing Obamacare, renegotiating or pulling out of NAFTA, and lowering corporate taxes. He also leveraged his business background to legitimize a bold, no holds barred approach to governing the country without any critical thought to how top-down business management approaches might undermine democratic institutions.
While these agenda items consume public debate today, however, they represented a minority position within the Republican Party when he began his candidacy in 2016. In fact, Trump remained a minority candidate within the GOP up until the last month of the primaries.