Sam Staley • Tuesday May 30, 2017 3:32 PM PDT •
---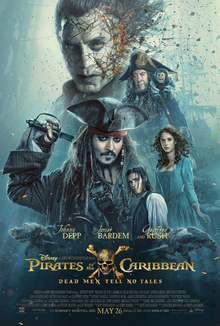 Films often take creative license to deviate from historical fact, and Pirates of the Caribbean: Dead Men Tell No Tales follows in this tradition. Often, this creative license simplifies complicated realities. Below are four ways the Pirates of the Caribbean films oversimplify the complicated and very rational real-world of Caribbean piracy during the so-called Golden Age (1650 to about 1730).
First, real-world pirates rarely used vessels large enough to be called "ships". During the age of "fighting" sail, the term ship was reserved for vessels with three or more masts. Pirates needed fast and agile boats that could overtake their prey and escape quickly. Thus, most pirates used schooners with one mast, rigged with a substantial amount of sail to maximize speed. They were also shallow-draft boats to allow for quick escape into lagoons and rivers along the island coasts to evade bigger regular naval ships.
In contrast, the ships in Dead Men Tell No Tales are large and bulky, Galleon-style ships with several rows of cannon—historically accurate for regular navy ships but not pirate ships of the period. Stacking gun decks created significant fire power, an advantage based on the fleet battle tactics of the time. By 1600, most navies engaged in sea battle by having heavily armed warships sail past each in straight lines. These "ships of the line") were heavy and slow. They were also not particularly effective in chasing down pirates using vessels retrofitted for quick search, capture, and escape tactics.