---
By Robert Higgs • Thursday July 7, 2016 2:00 PM PST •
---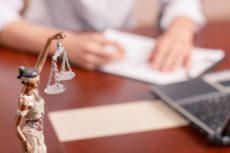 The FBI's recommendation against the prosecution of Hillary Clinton for her wanton, illegal mishandling of classified information in her emails puts on display once again the reality of the so-called rule of law in the USA. This reality is, above all, that the system is trifurcated: there is effectively one set of rules for the great mass of white, middle-class citizens; another set for blacks, Mexicans, and poor whites; and, most notably, another set for the powerful and connected members of the ruling elite.
For the first group, which for the most part tries to be "law-abiding" and supportive of "law enforcement," the laws, regulations, and cops are obnoxious at times, but not for most people intolerable. People get used to being told what they must do and refrain from doing. They may grouse about certain laws, but they remain loyal to the political and governmental system that puts those laws in place and oversees their enforcement. These people are inclined to view instances of police abuse as the misfeasance of "a few bad apples."
The second group has a clearer view of reality. They understand for the most part that the laws and the cops are not there for their protection, and indeed are part of an overall arrangement that looks all too much as if it were deliberately designed to humiliate, oppress, and persecute them, often in the guise of enforcing drug laws or petty commercial regulations that act as barriers to their self-employment or operation of small businesses. To members of this group, the cops are an army of occupation, and the disproportionate number of blacks and Mexicans in jails and prisons as well as the various state and local convict-labor arrangements testify fairly clearly to the correctness of their perception.