---
By Lawrence J. McQuillan • Monday August 1, 2016 12:15 PM PST •
---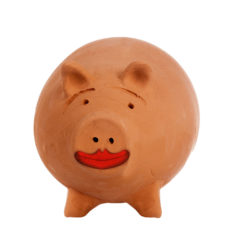 In 2010, California voters approved a "top-two" primary system for congressional and statewide elected positions where primary voters choose among all candidates in all parties for each position. The top two vote getters in the primary, regardless of party affiliation, move on to the general election to face each other. The argument at the time was that this system would produce more "moderate" candidates with more "moderate" policy positions, and increase competition. There is little indication that it has moderated anything. In fact, it has worked to exclude third-, fourth-, and nth-party candidates from the general election.
Case in point is this November's U.S. Senate race in California between extreme liberal Democrat Kamala Harris and somewhat less extreme liberal Democrat Loretta Sanchez. No other parties will be represented on the ballot. Harris will win. According to a new poll, half of Republicans and 34 percent of independents in California said they will not vote in this senate race.
Another voting reform, touted as producing more moderate outcomes, is approval voting, where each voter can vote for as many candidates as they wish on the ballot for each elected position. The single winner is the most-approved candidate, the person with the most total votes. The idea dates back to 1977 when Guy Ottewell first described the approach. In 1978, a couple smart guys, political scientist Steven Brams and mathematician Peter Fishburn, fully developed the concept in the American Political Science Review. More smart guys are promoting approval voting at the Center for Election Science (CES).