---
By Robert Higgs • Wednesday March 16, 2016 3:08 PM PDT •
---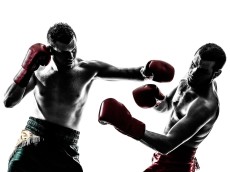 For anyone familiar with F. A. Hayek's famous 1944 book, The Road to Serfdom, the present electoral campaigning to gain the Democratic and Republican nominations as the party's presidential candidate cannot help but call to mind Hayek's chapter, "Why the Worst Get on Top." As matters now stand, the most likely candidates will be, for the Democrats, Hillary Clinton, perhaps the most hated woman on earth; and for the Republicans, either Donald Trump, a bombastic, vulgar ignoramus whose knowledge of basic economic principles seems stuck in the negative range, or Ted Cruz, a politico so universally disliked on a personal level that, it is rumored, even the members of his own family despise him. Whatever one's agreement with the foregoing appraisals, no one can deny that each of these individuals elicits great repulsion from tens of millions of eligible voters. Is this state of affairs a peculiarity of this electoral season or is it the kind of situation one might well expect to arise in the generally prevailing circumstances of political life?
My view is that the latter is the case. The rise of reprehensible individuals to the top of the political heap is precisely what anyone with a realistic view of history and a bit of education in public choice theory would expect.
Consider first that politics is a competitive endeavor. In this realm, office seekers and program promoters strive to gain their objectives, each at the expense of others similarly striving to promote themselves, their programs, and their other governmental aims. What sort of person is most likely to succeed in this competition?