---
By John R. Graham • Wednesday April 23, 2014 5:58 PM PDT •
---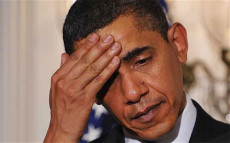 The White House and its media allies have been cheerleading Obamacare's apparent success at exceeding the president's stated target for enrollments in the Obamacare health-insurance exchanges. Even more importantly, they have asserted that a significant proportion enrolled in the exchanges are young people. President Obama declared that 35 percent of enrollees are under the age of 35.
Enrolling enough young people into Obamacare was important because insurers are forbidden to charge applicants premiums commensurate with their health risks. Also, insurers are prohibited from charging older people premiums that exceed three times what they charge younger people. However, it would be more actuarially accurate for insurers to price the premiums of older people at more than six times the amount they charge young people.
So, the Obamacare exchanges need lots of young people paying premiums to subsidize the older people. Failure to recruit enough youngsters would condemn the exchange plans to higher medical claims, and necessitate a significant spike in premiums in 2015.
A previously stated goal was that 40 percent of enrollees be young. So, 35 percent looks close enough. However, President Obama's victory statement is a piece of lawyerly evasion, as first identified by Glenn Kessler of the Washington Post.
Tags: Affordable Care Act, Healthcare, Insurance