---
By Vicki Alger • Saturday November 22, 2014 4:45 PM PST •
---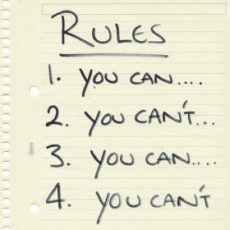 There's a showdown brewing in California's not-so-OK Corral—make that the UC Corral—and students are fed up with being the ones caught in the crossfire.
It started back in 2012 when Gov. Jerry Brown threatened to slash state funding for California's ten University of California campuses unless his Proposition 30  (also known as the "Millionaire's Tax") passed. The UC Regents fired back, complaining that slashing funds would compel them to hike tuition some 20 percent mid-year—about $2,400.
The massive tax hike passed by more than 55 percent, and Sacramento's coffers are brimming at $108 billion, with another $3 billion surplus projected for next year. In return, UC officials froze tuition—until this week, that is.
The UC Regents, led by UC President Janet Napolitano, say their share's not big enough, and they want more of the spoils. So they voted to hike tuition 5 percent annually over the next five years unless they get more state funding.
Tags: Budget and Tax Policy, California, College, Education, Government subsidies, Labor, Labor Unions, Politics, Taxation, The State, Uncategorized, Unions