---
By Lawrence J. McQuillan • Thursday February 19, 2015 3:20 PM PDT •
---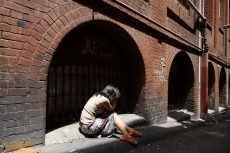 Venezuela is the world's most miserable country, according to a team of researchers at Johns Hopkins University who have calculated a World Misery Index. "Misery" is measured as the sum of a country's inflation rate, unemployment rate, and interest rate, minus the annual percentage change in real GDP per capita. The higher the total of these four numbers, the higher a country's misery score. The index ranks 108 countries.
As the table at the bottom shows, the five most miserable countries in the world are: Venezuela, Argentina, Syria, Ukraine, and Iran. Venezuela's misery score is almost 40 points more than second-worst Argentina.
The five least miserable countries in the world are: Brunei, Switzerland, China, Taiwan, and Japan. The United States ranks as the 14th least miserable country, but somebody living in Detroit or south Chicago might think differently, meaning the index relies on aggregates and ignores regional differences.
Tags: Argentina, Budget and Tax Policy, China, Economic Development, Employment, Entrepreneurship, Free Market, Inflation, Iran, Japan, Latin America, Liberty, Personal Liberty, Poverty, Property Rights, Regulation, Syria, Taxation, Unemployment, Venezuela