---
By William Watkins • Wednesday December 14, 2016 4:10 PM PST •
---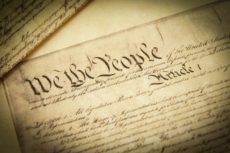 Thursday, December 15, is Bill of Rights Day, a time when citizens are told to celebrate the first ten amendments to the Constitution. Scholars such as Yale's Akhil Amar describe the Bill of Rights as "the high temple of our constitutional order—America's Parthenon." Most of the public buys into this and believes that the Bill of Rights was a great gift from the Founders to posterity.
What we know as the Bill of Rights was nothing but window dressing meant to quiet critics of the Constitution without altering the structure of the document. Writing to Edmund Randolph, James Madison, the main architect of the Bill of Rights, indicated that his goal was to leave "[t]he structure & stamina of the Govt. . . . as little touched as possible." George Clymer, a member of the first Congress elected from Pennsylvania, described Madison as "a sensible physician" giving his "malades imaginaires bread pills powder of paste & neutral mixtures to keep them in play."
The state conventions that ratified the Constitution suggested over 200 amendments to the Constitution to cure structural problems. For example, Virginia offered a lengthy amendment on the judicial power. The proposal, in the main, would have limited the federal judiciary to the Supreme Court and various admiralty courts established by Congress. State courts would serve as the trial courts of the Union with the possibility of appeal to the Supreme Court. Virginians rightly feared that the federal judiciary would become an engine of consolidated government and sought to limit its power.