---
By John R. Graham • Monday February 3, 2014 10:01 AM PDT •
---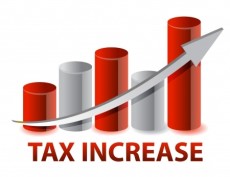 The health-reform proposal put forward by three Republican Senators (Hatch, Burr, and Coburn) has attracted a lot of attention as the so-called Republican alternative to Obamacare.
Although the reform includes a grab bag of previous Republican reforms, including medical malpractice and Medicaid, its most radical element is a significant change to the private, employer-based system. A previous blog entry explained why the Senators' feel-good "continuous coverage protection" for the privately insured will have negative consequences, and described a superior alternative.
However, an even bigger problem is that the proposal includes a significant tax hike that will harm most working Americans, in return for a tax credit which very few will enjoy.
Tags: Affordable Care Act, Healthcare, Insurance, Taxation