---
By Sheldon Richman • Thursday January 5, 2017 12:21 PM PST •
---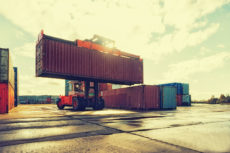 This week, thanks to the Independent Institute, I was interviewed by NPR's Marketplace for a piece on Donald Trump's threat to impose tariffs on goods that come from China. (It's the first story for the January 3 show here at 2:44.) The interviewer wanted to look back at the effects of the Reagan administration's protectionist policies against Japan. (In 1988 I wrote a paper for the Cato Institute on Reagan's appalling protectionism.)
I've done many media interviews, but this one really drove home the media's lack of interest in informing their listeners and viewers on important economic topics. Of course, the producers of the show would themselves have to understand economics in order to separate what's important from what's unimportant. This may be a case of the blind leading the blind. At any rate, what follows is a lightly edited transcript of the interview and what was aired from the interview. (The questions are paraphrase since my audio files have only my answers.)
Would you say that Reagan's trade restrictions against Japan worked?
You have to define the word worked, don't you? If worked means that they raised prices to American consumers and also to American producers who needed to buy some inputs from Japan, yes, they worked. But that was a bad thing. Raising prices through the political system is not a good, and Americans should not support that. Did they work to restore the health of the American economy? I would say there were no grounds for thinking that.
Should we have trade agreements?