---
By Aaron White • Tuesday March 17, 2015 4:14 PM PDT •
---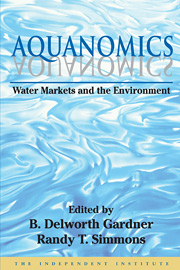 Does California's water shortage warrant immediate water rationing by state authorities? Jay Famiglietti, a senior water scientist at NASA's Jet Propulsion Laboratory at Caltech, thinks so. If this sounds familiar, it's because his March 12 Los Angeles Times op-ed advocating such drastic actions made national headlines, and his op-ed and the resulting news coverage have circulated widely over social media.
Familglietti underscores the seriousness of California's drought and water shortage. Unfortunately, he jumps into the deep end when he urges the state to impose "immediate mandatory water rationing [that] should be authorized across all of the state's water sectors, from domestic and municipal through agricultural and industrial." The crisis is real, but mandatory rationing is the wrong approach.
There's another reason this episode has the ring of familiarity. Here, we see an authority figure calling for the growth of the State during an emergency—a call for government action that reminds us of the "ratchet effect," made famous by Robert Higgs in Crisis and Leviathan, in which a State expands during an emergency but often fails to return to its original size after the emergency has passed.
Tags: Agriculture, California, Land use, Natural Resources, Water Policy