---
By Alvaro Vargas Llosa • Monday February 24, 2014 9:43 AM PST •
---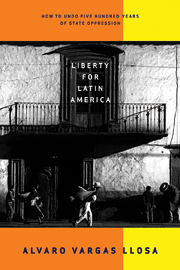 After several days in hiding, Leopoldo López, one of the leaders of Venezuela's resistance movement, turned himself in at a massive protest rally and proclaimed: "If my imprisonment serves to wake up people...it will have been worth it."
The Chavista dictatorship headed by Nicolás Maduro has charged him with acts of violence related to recent protests. Actually, as multiple testimonies and large amounts of graphic evidence demonstrate, the violence has been perpetrated by the paramilitary groups, known as "colectivos", that the government has armed and eulogized as protectors of the Bolivarian revolution.
These militias are similar to the ones the Cuban government routinely employs against its critics. It shouldn't come as a surprise. Cuba is closely involved with the Venezuelan regime and has played a key role in the design and operation of the security apparatus. Maduro's ties to Havana go back to the 1980s, when he was trained at the infamous Escuela Superior del Partido Comunista, also known as "Ñico López." Defectors from the intelligence services have stated that he has had close connections with Castro's America Department, charged with spreading the revolution across Latin America.
Why is Leopoldo López so dangerous? For several reasons.
Tags: Cuba, Latin America, Venezuela