---
By Abigail Hall • Wednesday May 20, 2015 6:35 AM PDT •
---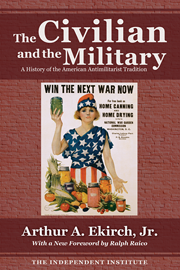 At the airport, one observes an "interesting" composition of human behavior. A recent trip was no exception. Walking into the airport to checkin and check my bag, there was a clearly upset woman at one of the ticket kiosks. She barked at the woman behind the counter (who was assisting someone else) to come help her. When someone appeared, she started berating the airline representative. Then came the line,
"I AM MILITARY. SEE?! HERE IS MY ID. NOW, HELP ME."
Whenever the representative told her something she apparently didn't like, it was her default response, "I'm military. I'm military."
This woman clearly felt her membership in the government organization known as the United States Military meant she had the right to something more than the plumber, lawyer, or photographer who walked into the airport a few minutes later.
Tags: Afghanistan, Defense, Iraq, Military, War